overview.
We specialize in helping girls to succeed
L.O.V.E. Girls stand for Lily Of the Valley Empowerment for Girls. It was founded in 2007 by 

Faith

 Anderson. It started with small groups with adolescent girls that were considered high risk. Many thought they were incapable of fixing the problems that lead them into a locked facility for treatment. Most of these young ladies dealt with truancy, prostitution, suicidal ideations, poor impulse control, anger management, and more. After finally finding a place to open up about everyday life many of the girls finished treatment and were released home. Once home these young ladies wanted more chances to have a space to have meaningful discussions about life and how they experience it. 
There were little to no programs accessible to teen girls in the North Lawndale community. 

Faith

 began to figure out ways she can get the program in the community. She remembered she had a mentor Brenda Matthews (Momma Brenda) that paved the way for her as a teen. She reached out to her and Momma Brenda was excited to again take 

Faith

 under her wing in order to impact more youth. Momma Brenda had a group called Colored Girls are Cover Girls that took their experiences and turned them into spoken word. She allowed 

Faith

 to come once a week and facilitate L.OV.E. groups on everything from hygiene to intuition to knowing your worth. 

Faith

 soon realizes that teens were once children and there could be an even greater impact if she started with younger girls also. That's when she launch L.O.V.E. Girls Jr for 2nd – 4th graders in the school she taught at. This is when 

Faith

 realized this was her purpose, maybe even her calling in life. She has continued to be passionate about the youth especially girls in her community. There were so many amazing people and giants in her community that help her become the woman she was today. 

Faith

 truly believes that since so many paved the way for her it's her rightful obligation to the community to the same for generations to come. 
L.O.V.E. Girls empower girls to become productive leaders of our schools, homes, and communities. Groups on hygiene, bullying, self-esteem, respect, and more are held. L.O.V.E. participants participate in community service events, family bonding activities, and etiquette classes. 90% of L.O.V.E. Girls are from low-income homes in the North Lawndale community.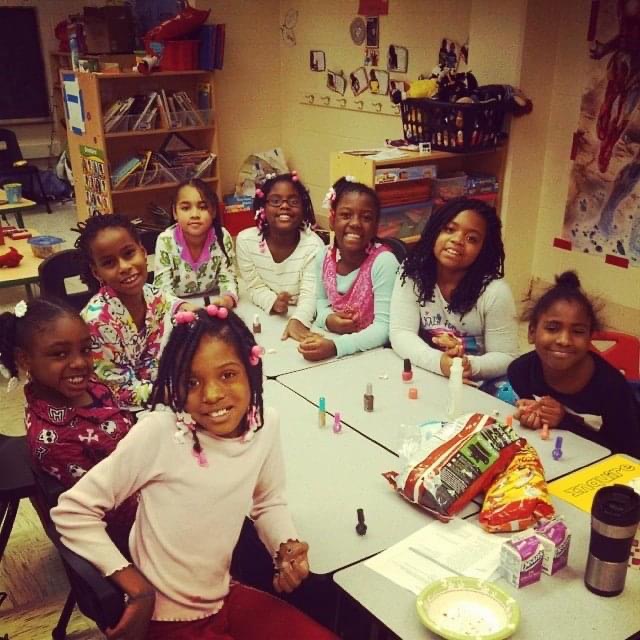 AT Love Girls Inc.
We Believe That you can be...